Kristyn Harvey Interiors is a full-service residential design firm specializing in home renovations and furnishings. We are your eyes, ears and hands during the entire renovation process. We aid with challenges ranging from creation of design plans, curation of reliable design-build teams and space planning, all the way to custom furniture design. We believe in the importance of having a space that embodies who you are and focus on creating intuitive interiors.
Kristyn Harvey Interiors is known for our light filled rooms, natural textures and love for vintage furniture. We take great pride in incorporating your family heirlooms and children's art in a modern way. 
To blend clean, timeless, modern design with warmth and soul, creating a space where you can relax and build more memories.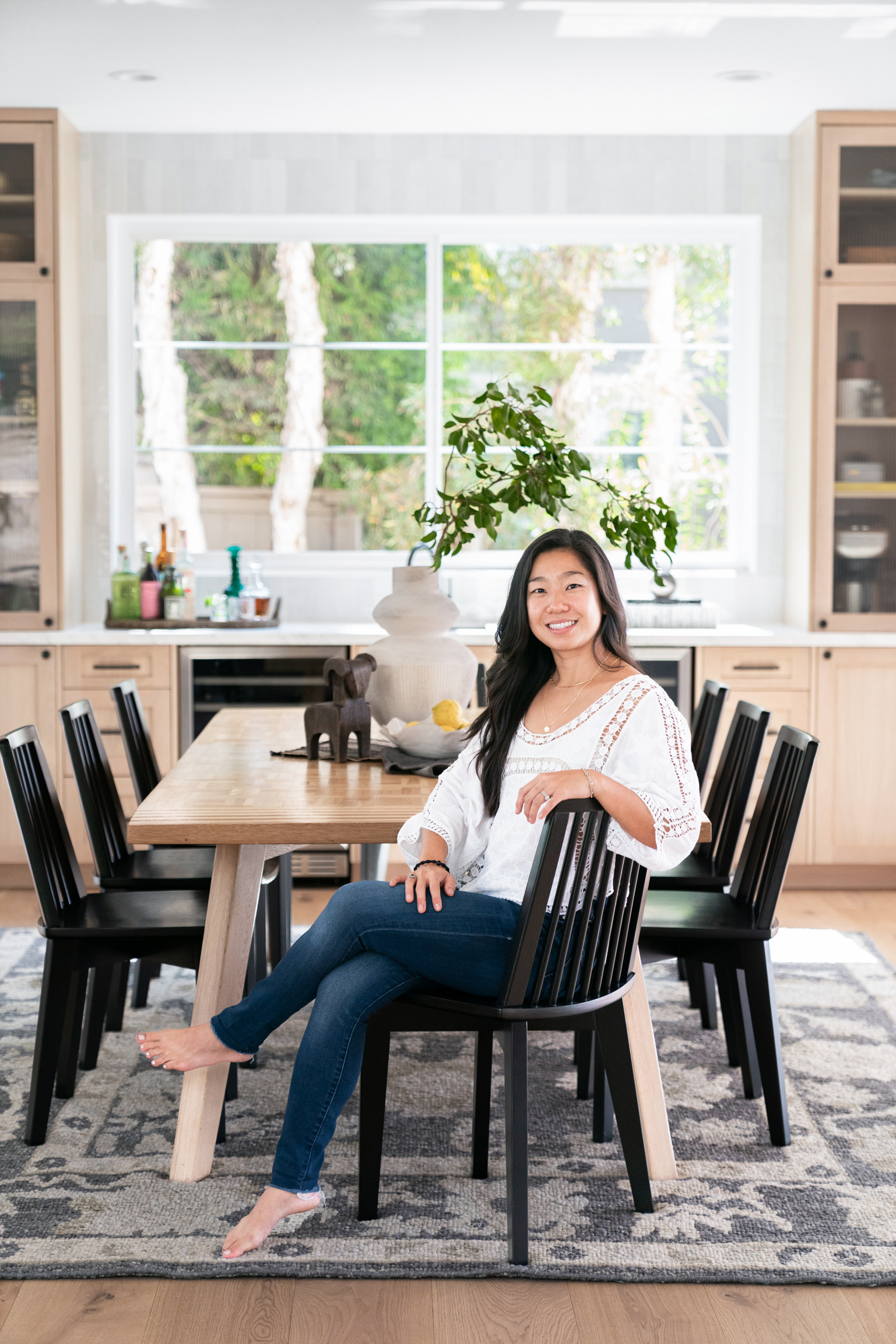 Kristyn Harvey
Principal Designer and Founder
Kristyn was born in Boston, MA and moved to Bangkok, Thailand where she spent the majority of her youth. She attended an Ivy League university in Philadelphia, PA, where she received her Bachelor's Degree in Nursing. She worked as a nurse in trauma and neurosciences intensive care units across the country, which taught her the importance of a solid support structure and space to physically and mentally heal.
Kristyn Harvey Interiors was born from a love of family togetherness and a desire to reduce the friction in daily life. Kristyn's philosophy is to compose efficient home spaces that also feel like a breath of fresh air; spaces that reduce the number of steps it takes to get things done, allowing you to devote time to your passions. By doing that you are inadvertently improving your mental and physical health. 
Kristyn currently lives in Solana Beach, CA with her Husband Scott and two high energy boys, Case (4) and Trevor (2). In her free time Kristyn enjoys spending time with family, gardening with her kids, and building furniture with her husband.
"I want your house to be an extension of your family; to be that warm hug that greets you when you come home."